Curly hair is difficult to control, comb and define and requires special care, hydration and nutrition. Aware of this, Hipertin has created its specific line of Curl Definers. These help to control your hair, leaving a natural-looking curl.
CURL CONTROL
Curl Definer specially formulated for curly and very curly hair.
CURL CONTROL fully defines the curl, providing it with elasticity by giving more natural movement to the curl and controlling frizz, with extra-strong hold throughout the day.
Other than shaping and moulding curls, CURL CONTROL also takes care of hair, thanks to its vegan formula and its conditioning ingredients.
Format: 200 ml bottle
CURL CREATION
The perfect ally for wavy or slightly curly hair.
Create new hairstyles and curls, giving your hair shape, dynamism and movement with CURL CREATION Curl Activator from the Hi Style line. Formulated with conditioners that help maintain the hair's natural moisture, and with an anti-frizz effect.
Functional bottle with anti-drip cap. Easy to apply and fast results.
Hold 2: Strong and long-lasting.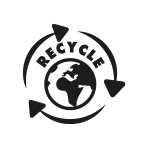 Format: 200 ml bottle.